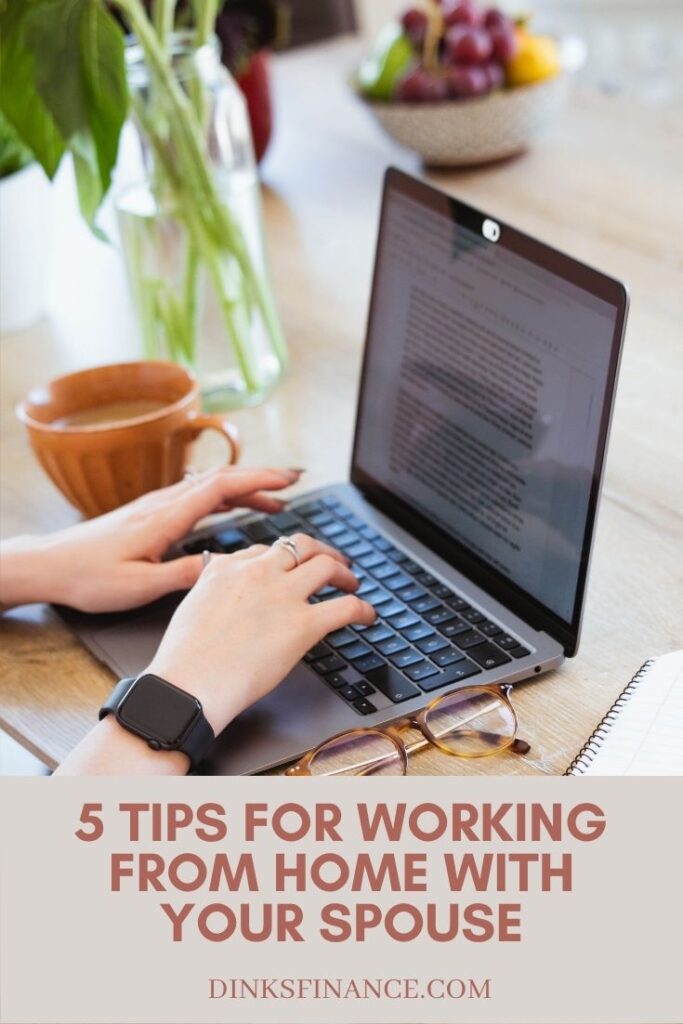 Over the last two years, thanks to the pandemic, more and more Americans started working from home. While some people eagerly returned to the office, not everyone is excited to do so.  Some people discovered that they enjoyed working from home and plan to continue to do so indefinitely. If you're part of a professional couple, you may both have the opportunity to work from home. While this flexibility is convenient, having two people in the same household opt not to return to the office can be challenging unless you implement these 5 tips for working from home with your spouse.
I have always worked from home, but my husband started doing so in March 2020. We've had to agree on these issues to make the transition smoother.
Discuss When You Have Meetings
When will each of you have meetings during the day? If you live in a small space, knowing one another's meeting schedules is particularly important so you can use separate locations and won't interrupt one another. You'll also want to avoid washing dishes or using the blender, for instance, while your partner is in a meeting.
Decide When You'll Eat
How will you handle food during the day? Will you eat lunch together? If so, who will do the cooking each day? Or, will you just snack during the day as you're hungry?
Because I work fewer hours than my husband and have a more flexible schedule, I prepare lunch every day, and we eat together. Doing so gives us time to reconnect during the day before going back to work.
Agree on Music (or Lack Of)
Some people like to work in silence, while others enjoy rocking to their favorite tunes. Which do you and your partner prefer? If you disagree on music choices, you can always listen to headphones, so the other person isn't bothered by your music.
My husband likes listening to music but dislikes headphones. If I ask, he'll turn down his music, or sometimes I close the bedroom door where he is working and work in the living room, so I don't have to hear his music. Luckily, he doesn't listen to it all the time.
Share Breaks Together
Naturally, when your partner is working in the same room as you or only a room away, you'll want to talk with one another, but stopping your work to chat can be disruptive. Instead, schedule a few times during the day to take breaks together.
Determine When Work Will End
When you work from home, you can easily work longer hours, so you have to set an official end-to-work time. Maybe you both agree that you'll work until 6 p.m. unless something major comes up and you have to work late.
Remember, when you work from home, setting boundaries is important so your work life doesn't bleed into your personal life.
Final Thoughts
Many people enjoy the flexibility of working from home. If you utilize these 5 tips for working from home with your spouse, you can both benefit from the opportunity to avoid the daily commute.
Read More
How to Save Money While Working in Your Home Office
Inexpensive Ways to Create an Awesome (and Productive) Home Office