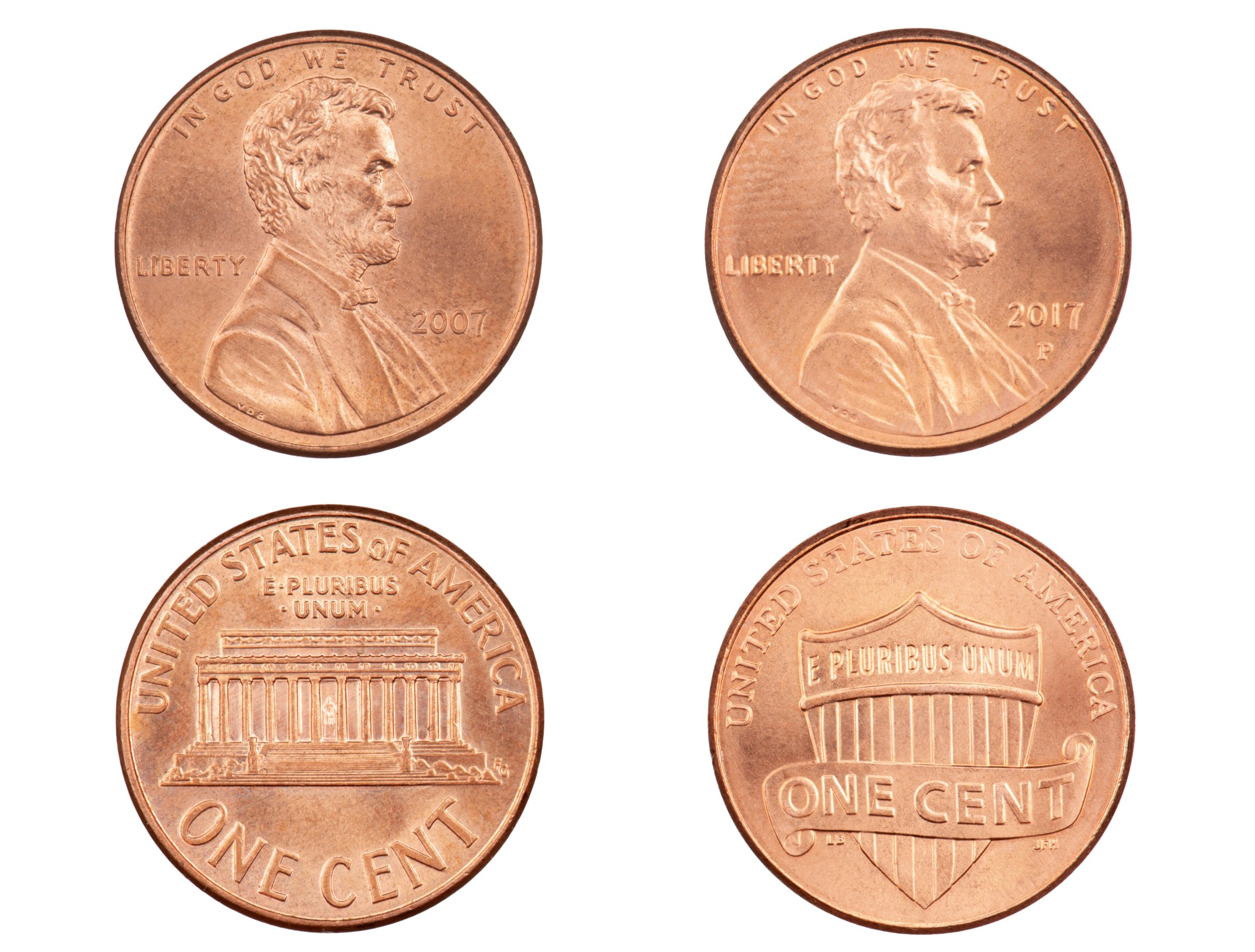 A while back I read a story about a local Lions club that was asking for pennies for charity.  They wanted to raise something like 1 million pennies to help a little league rebuild its ballpark.  The club was asking for pennies because they aren't worth much and people are willing to donate them (here).  So…It got me thinking. How much is a million pennies worth, really?
The answer is: a million pennies is $10,000 dollars.
How Much Is A Million Pennies Worth?
The math is pretty simple.
Per the coinage act of 1792, each US dollar is worth 100 pennies (clicky).   So, you simply divide 1 million by 100 to get the number of dollars.  Or, 1,000,000 / 100.  This gives you $10,000.
So, how many dollars is one million pennies? Its $10,000.
Here Are Some Fun Facts About Pennies:
1) Pennies are made out of 2.5% copper, with the rest made out of Zinc.
2) Between 1828 and 1848, pennies were made out of copper from Cornwall, England.  After 1850 the mint used copper ore from Michigan.
3) Per Wikipedia, pennies used to be much larger.  For example in 1857 the penny was about the size of a Susan B Anthony dollar.
4) Each penny weighs about 2.5 grams. Thus, a million pennies weigh about 2.5 million grams. This translates to 5,511 pounds.
5) Pennies are 1.52 millimeters thick. If you stacked a million pennies on top of each other, they'd be about .94 miles tall.
6) Pennies have smooth edges.
7) Due to changing commodity prices, sometimes the value of the copper in US pennies is worth more than its face value.  But, don't think you can find a bunch of pure copper pennies and melt them down.  Per the Federal Register, this is against treasury regulations and could get you into hot water (click here if you want to read the regs yourself).
8) The most valuable penny you might find in circulation today is the 1983 double die reverse.  The word "double die" refers to an error in the minting process whereby the coin is struck twice. This causes the coin's design to slightly overlap. For the 1983 pennies, the error is on the back where it says "ONE CENT".  Here is an image of what this looks like:
9) There are lots of pennies. There are about 130 billion pennies currently in circulation. In 2020 the Mint produced about 4.4 billion pennies.
For More Great Dinks Articles Read These:
Got a Half Million Spare Dollars? Why not buy an oil well?
Here Are Ten Factors Affecting Your Wealth
Building Wealth On $600 Per Month – Yes, You Can Do It