[ad_1]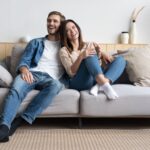 Sixty to seventy years ago, couples had a rather strict path from the first date, to courtship, to marriage. Thankfully, social standards have relaxed, and couples can determine their relationship path. This may include moving in together and later, marriage, or living together without marriage. Indeed, living together is essential in many relationships, but how soon is too soon to move in?
How Do Couples View Cohabitation Now?
Living together was scandalous in previous generations, hence the derogatory phrase, "Why buy the cow when you get the milk for free?" Many people in previous generations thought if couples lived together first, they were less likely to have a successful marriage.
Now, many couples see moving in together as a step on their relationship journey. In addition, they find cohabitating a way to determine if the relationship can continue to grow and evolve. According to Pew Research, "63% of adults younger than 30 say couples who live together before marriage have a better chance at a successful marriage, compared with 52% of those ages 30 to 49, 42% of those 50 to 64 and 37% of those 65 and older."
How Soon Is Too Soon to Move In?
Unfortunately, there is no standard answer to this question. The decision to move in together is a personal one. To answer how soon is too soon to move in depends on your motives and relationship.
Why Do You Want to Move in Together?
Before you move in together, the first question is, why? Couples generally have two reasons.
To Take Their Relationship to The Next Level
The best reason is that they are in love and want to take their relationship to the next level.
To Save Money
Another popular reason is that they want to save money; after all, living together and making one rent payment is cheaper than paying for two apartments, especially if the couple frequently spends the night together. However, moving in together when saving on finances is your primary motivation is not a good reason.
How Strong Is Your Relationship?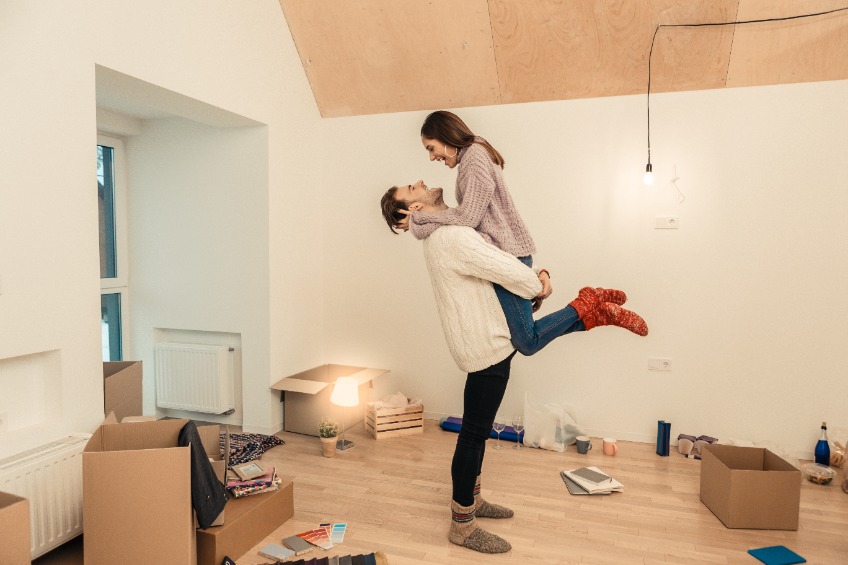 In addition to considering why you want to move in together, also analyze your relationship's strength. Do you fight frequently? Have you broken up before? If your relationship is already rocky, moving in likely won't help.
Or, can you discuss differences and understand why the other person feels the way that they do? Are you able to compromise? Have you discussed the future and where you see your relationship heading?
If you are both mature and your relationship is like the latter rather than the former, you are likely ready to move in together.
Final Thoughts
There is no set answer to the question, how soon is too soon to move in together? Instead, you'll want to examine your motivation for moving in and the quality of your relationship. A couple who can communicate clearly and calmly and takes the time to understand one another may move in together after four months of dating and have a smooth journey. However, a couple who has dated for two years but does not communicate clearly may struggle once they move in together.
Read More
Looking for Your First Apartment Together
Staying Single Is Building Wealth with the Brakes On
6 Signs You're with a Financially Compatible Spouse
[ad_2]

Source link