[ad_1]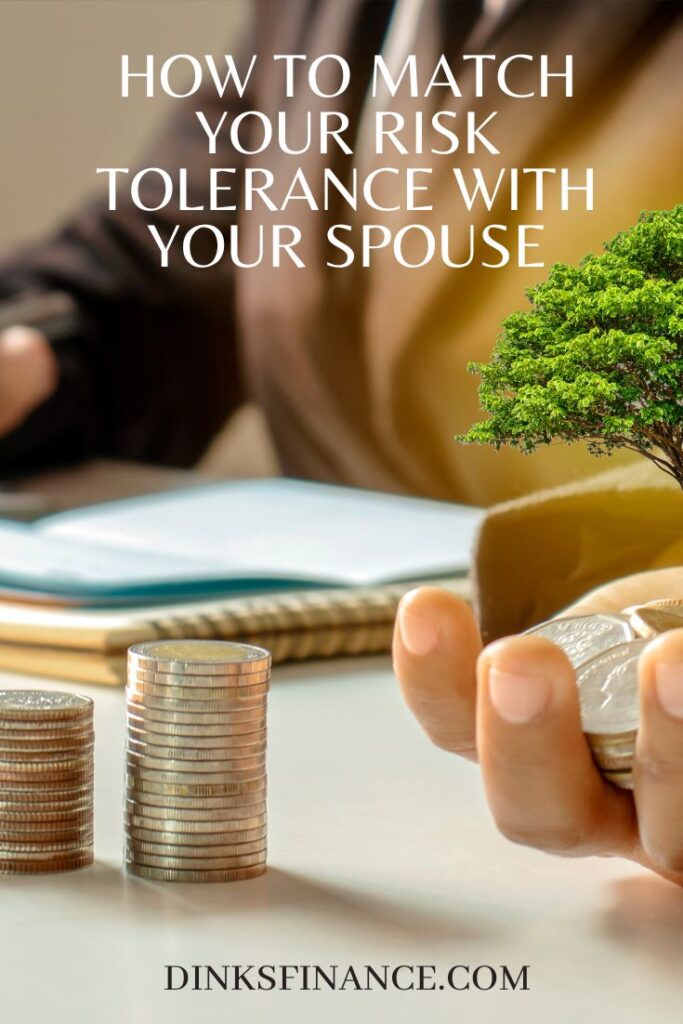 When I was in high school, my friend's dad, Jerry, inherited a large sum of money. He promptly invested all of the funds in certificates of deposit, earning around three percent. His wife, Lucy, was furious. Jerry had locked that money into low-interest CDs for several years. Lucy was adamant that he should have invested it elsewhere to get a more significant return. Learning to match your risk tolerance with your spouse is imperative whenever you consider money for your future well-being. Unfortunately, Jerry and Lucy did not do that and struggled for years with Jerry's decision on how to invest the money.
How to Match Your Risk Tolerance with Your Spouse
Jerry and Lucy's experience is not unique. Many couples differ in their comfort with risk tolerance. However, there's no need to fight; instead, use these techniques to match your risk tolerance with your spouse.
Invest in Low-Risk and Higher-Risk Investments
The smartest investment strategy is to diversify. If you and your partner have different risk tolerances, invest in low- and high-risk investments. Not only will this make each of you more comfortable, but doing so is a wise investment strategy.
When determining how much money to invest in each, determine how risk- averse the more conservative partner is. For instance, if, on a scale of 10, your partner is a 6 but you're a 9, with 10 being the highest-risk, invest a smaller portion of your money in high-risk investments. If those investments are fruitful, you will make a significant amount of money since the reward is larger with the risk. On the other hand, if they're unsuccessful, you won't lose a substantial amount of money, which can make the risk-averse partner more comfortable.
Utilize More Conservative Investments as You Age
If you have high-risk investments, discuss with your partner at what age you will begin to make more conservative investments. High-risk investments are ideal for younger investors who won't need the money for decades. However, as you age and approach the horizon when you'll need the money, you'll want to have more conservative investments because you have less time to ride the ebb and flow of the market before you need the money.
Utilize a Financial Planner
If you have a high-risk tolerance and want to be the investor, your spouse may not trust you. Although you may want to avoid paying money to a professional to invest for you, that might be the best solution. A certified fiduciary pledges to invest in your best interest rather than based on what commission he can earn from selling you certain products.
Your spouse may trust a professional to handle your investments, and a professional is more likely to consider both of your levels of risk adversity when making investments.
Final Thoughts
Trying to match your risk tolerance with your spouse isn't always easy. However, if you do so, you should both feel comfortable with your investments, which is better than fighting about how the money was invested as Jerry and Lucy did for years.
Read More
4 Reasons Why DINKS Need to Estate Plan
Resources to Learn How to Invest in Real Estate
[ad_2]

Source link