All,
In honor of yesterday's inflation numbers showing a year over year increase of 8.3% I am posting a bit of inflation humor for your enjoyment: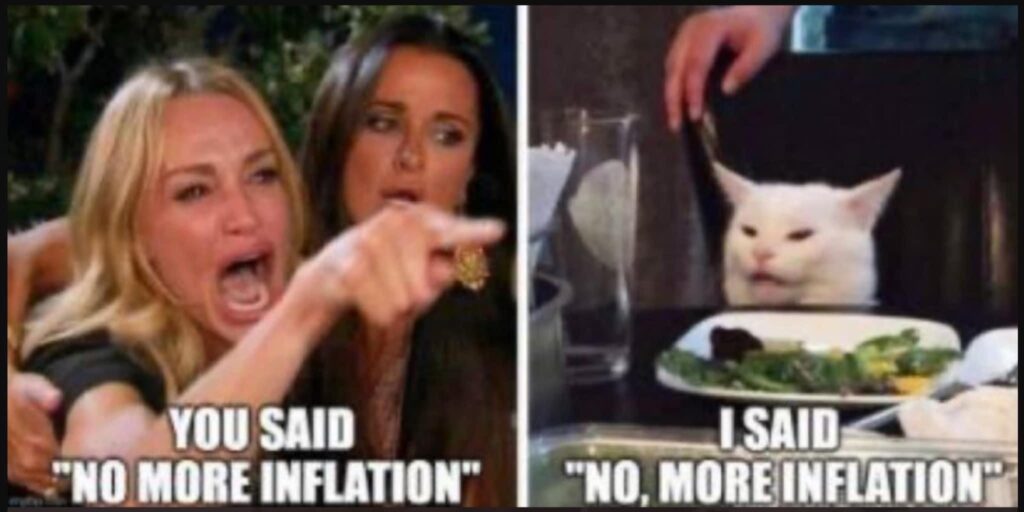 Since inflation has a massive economic impact, and since there isn't a whole lot you can do about it (other than buy I-bonds and wait for the Federal Reserve to raise interest rates), you might as well laugh a bit…so here are some more inflation jokes.
Inflation is out of control

That's just my $5 bucks.
Inflation is really getting out of hand..

That's just my 3 cents.
What did the banker say when he heard inflation was at an all time high?

That really peaks my interest.
Hat tip: Upjokes.com
For more on inflation, read these:
Shrinkflation, Now With Less Farfalle
Understanding Inflation From Milton Friedmann
Inflation at 40 Year Highs, Here Is Some Context