Hello Dinks,
I came home this afternoon to a pleasant surprise. I'd received an old fashioned letter with five bucks in it. The five bucks was from a survey I'd done for Nielsen. If you're not familiar with Nielson it's a publicly traded data analytics and measurement company (here).
I'm part of their Computer and Mobile panel. The panel is relatively straightforward. You install their software on your phone or laptop and in return you get points which are convertible to cash, which is valued at about $5 a month. They also send survey opportunities, which is how I got the $5.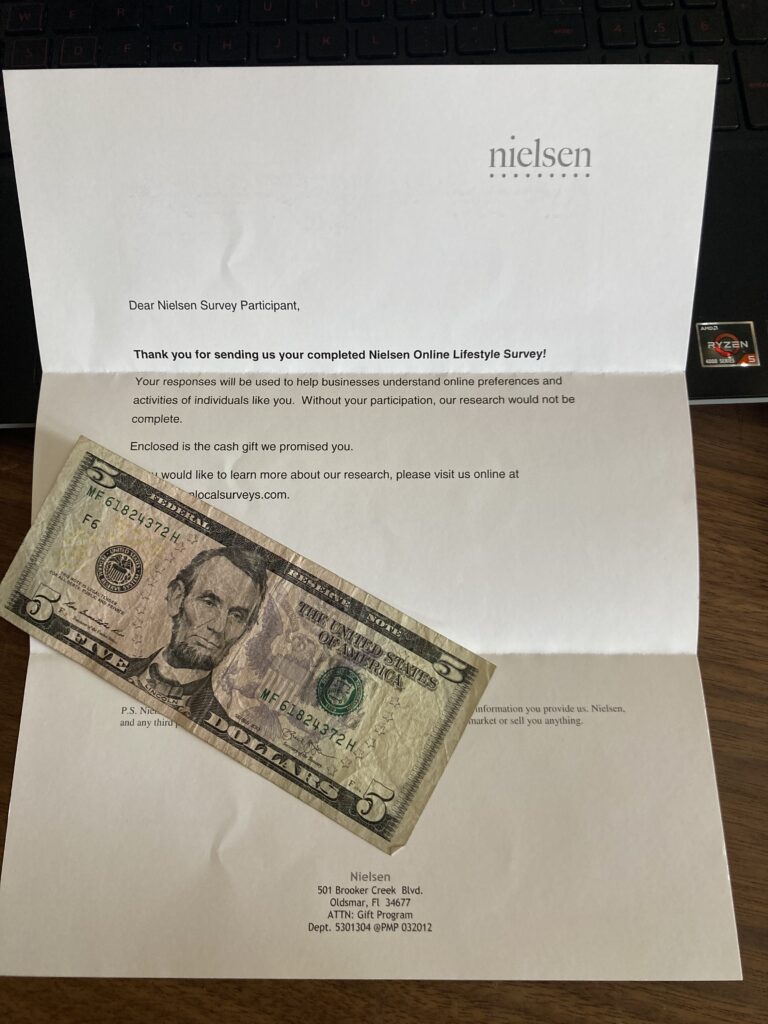 If you want some semi-passive income, I'd sign up for Nielsen's panel.  Pretty much all you have to do is install it and collect. Install is painless (here). Once its installed, you pretty much just have to check their rewards porthole every month to collect.
Five bucks isn't much, but it does add up over time. Especially if you can invest it in something productive.
For more on extra money, consider reading these:
Yes, You Can Make A Ton Of Extra Money.
Building Wealth on $600 Per Month
Select Your Associates To Build Wealth