Hi All,
So – every time I go shopping, I'm reminded that the US is living through a period of high inflation.
I went to my local Kroger last week, and picked a few boxed of Kroger brand farfalle pasta.  And, wouldn't you know it, once I opened the box the thing was a 1/3rd empty.  This is on top of the fact that prices for past at my local Kroger have climbed by at least 20% in the past few months, so I'm looking at getting less pasta and paying more for it.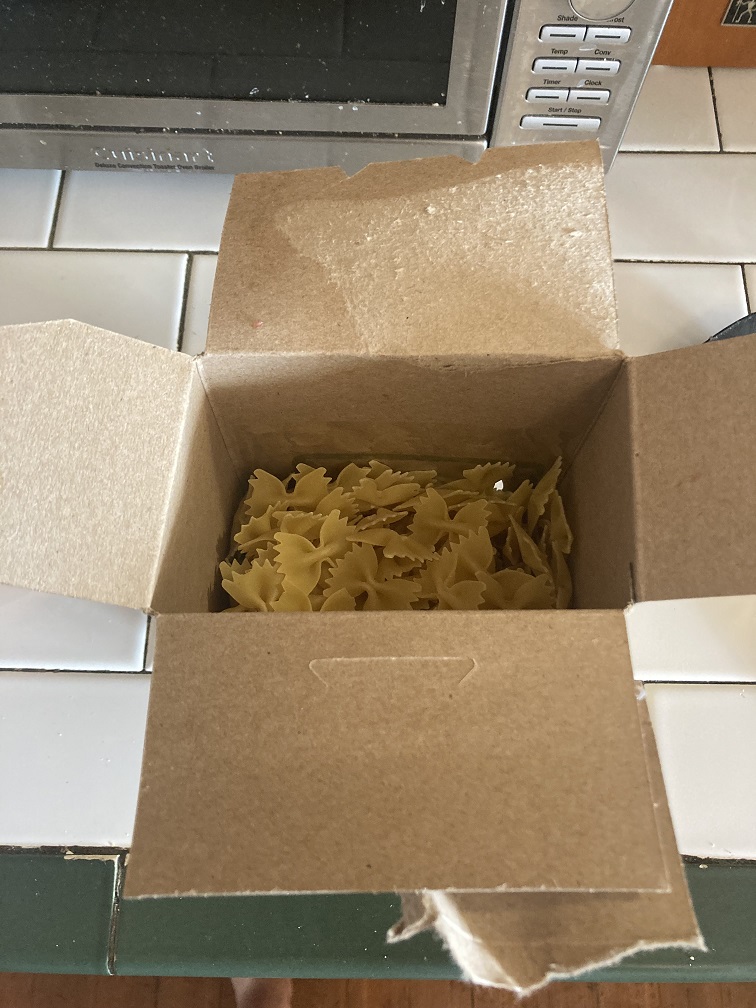 Incidentally, economics call this shrinkflation.  Per Wikipedia "shrinkflation, also known as deflation or package downsizing, is the process of items shrinking in size or quantity, or even sometimes reformulating or reducing quality, while their prices remain the same or increase. The word is a blend of the words shrink and inflation" (cite).
So, shrinkflation in full effect here in Portland, Oregon.
Evidently everyone knows what's going on as well.  CBS News has covered it, so has the WashingtonTimes, and the New York Post.  And there is a whole subreddit devoted to it.
If you'd like more on this, consider checking out Milton Friedman's excellent explanation of how inflation gets started.
And here are a bunch more articles on inflation:
Inflation At 40 Year Highs Here Is Some Context
Coping With Inflation and Supply Chain Shortages